I haven't posted in about 2 weeks and considering the immense time crunch, I will definitely be scrapping the initial "team-by-team" preview concept in favor of one mass NBA Preview. Life happens, and I did not get to post at all, oh well. You're gonna penalize me for life are you?...are you? Whatever.
So the 2012 NBA Offseason prefaced what very well may be the most exciting and enthralling NBA season in the last 25 years. LeBron James comes off his first of potentially many championships, the Thunder come off that Finals defeat (and subsequent trade of 3rd banana James Harden, a topic of debate in and of itself), the Lakers created a super team (fuck em), the Knicks and Nets are finally both good at the same time, the Unibrow is finally in the NBA, a host of budding young stars look to finally make that leap into true superstardom (Kyrie Irving, Ty Lawson, Eric Gordon, DeMarcus Cousins, John Wall, James Harden, Paul George, and many more), and for the first time in maybe ever, you can attempt to project the NBA Standings and say to yourself, "Holy Shit...every team in the playoffs could range from either to good or great". It's going to be a fascinating season to watch, just as fascinating to watch as it will be difficult to project. So without further ado, let's get started on some NBA Projections.
WESTERN CONFERENCE
PACIFIC
Los Angeles Lakers
Last Season: 41-25
The Lakers enter this season with tremendous expectations in light of their additions (Nash, Howard, the immortal Jodie Meeks), and the recent James Harden trade in Oklahoma City which may or may not have compromised the Thunder's primary advantage over the Lakers: familiarity and continuity. The true test for this Lakers team will be how well they can gel as a team over the course of the season in preparation of the playoffs. Because this team will be there, and they will be feared. But with the talent they have, their main advantage may be just how well they can figure out who they are as a basketball team. Because if they're able to harness the Nash-Gasol dynamic while also having Howard play defense, rebound, block shots and give them timely scoring as well as Kobe Bryant playing the role of scorer (he has just as much potential to lead them to a title one last time or submarine the whole operation as he guns it for 25 shots a game), well then it's going to be deadly. The bench is also a concern, but for a team like the Lakers, I won't be worried about their potential to make some late season signings during the meat of the season: Kenyon Martin, Josh Howard, those types of guys are still available.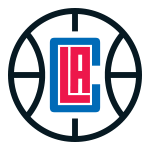 Los Angeles Clippers
Last Season: 40-26
The Clippers come off a season where they arguably exceeded expectations. They challenged the Lakers for the Pacific Division title, they beat the then-favorite Memphis Grizzlies in the 1st round, and then wrapped up a fantastic run by getting absolutely annihilated by the San Antonio Spurs in Round 2. Like it was a 4 game sweep but the Spurs pretty much desecrated such a fun loving Clippers team like the 2012 version. Unfortunately, I kinda sorta hate what the Clippers front office (or lack thereof) did with this roster. The problem lies in the fact that the Clippers were actually too cheap to hire a GM, so they promoted from within and give always incompetent head coach Vinny Del Negro most of the managerial power in terms of personnel decisions. That's the kind of decision making up top that leads to sacrificing a key component of last years roster in Mo Williams for the right to hang your hopes on the fact that Lamar Odom will pull his head out of his asshole and contribute off the bench for this Clippers team. The thing is they desperately need him. Blake Griffin may just be overrated at this point, I've yet to see the emerging offensive game and dynamic rebounding skills that were so vivid in our imaginations during his rookie season. The Clippers are pretty loaded on the wings, but if any one of Chauncey Billups, Grant Hill or Matt Barnes go down, then all of a sudden this Clippers team just got a lot worse than last year. It's not even close. And they weren't really even that good last year. It's going to be a interesting season for the odd sheep brother in Los Angeles this year.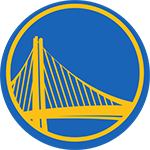 Golden State Warriors
Last Season: 23-43
You look at this Warriors roster and you instantly think "Oh my god, they're loaded!", but it's almost like theyre a much less hyped Brooklyn Nets, circa Western Conference. And what that implies...is that this team won't be able to guard anybody! If this team is fully healthy, I don't exactly expect lockdown defense. Mainly because the concept of this team ever being fully healthy is kind of unexpected itself (thank you Stephen Curry's ankles). Now, all of this changes completely if Andrew Bogut is as good as Warriors' fans say he'll be. That kind of culturally transcendant player who'll transform this team into something they haven't ever been before. Well I'll believe it when I see it, but in the meanntime let's all enjoy just how many points this Warriors team will once again put up. They're deep as all hell, Carl Landry, Brandon Rush and Jarrett Jack are really solid backups. If healthy this team will definitely push for a playoff spot, but of course...I'll believe it when I see it.
Sacramento Kings
Last Season: 22-44
This team hasn't played up to or past their potential maybe since 2006. This is my team, I am a Kings fan, and man, is it depressing watching this team year after year approach a season. The kind of nonchalance that should come with an established team in the thick of training camp, constantly inhabits this Kings team during the meat of the regular season. Having said that, bringing back the same team as last year AND adding talent such as Thomas Robinson, Aaron Brooks and a guy I really like, James Johnson, I like. I still look this roster up and down and wonder why the hell some of these guys are on the same team as eachother, but they still harbor some of the most untapped potential and talent of maybe any team in the league. They finally exist in a culture where winning seems to be the primary focus, and that mindset is an incredibly important one for a team looking to start building their identity to have.
Phoenix Suns
Last Season: 33-33
Some huge steps back for a team that was in the thick of the playoff race until the season began to wind down last year. Most notably of course the loss of Steve Nash. The pieces on this team are nice individually; Dragic, Beasley, Gortat and a sneaky good pickup in Scola. I don't know how they'll do in actually winning games, and for some reason I think they'll be worse than people think. It's a transition season for the Suns, and I don't think they're really even having begun that transition. They kind of rebuilt on the fly, while also making sure they'll lose plenty of games in the coming seasons. Basically, any time you're relying on Michael Beasley for 35+ minutes of efficient game production on a game-to-game basis, this last in the division projection is almost all you can ask for.
SOUTHWEST
San Antonio Spurs
Last Season: 50-16
Before ever year we count out the Spurs as being too old, and every year we look back and go "well we were just a year early." Well last year may have been the best team in the Duncan-Popovich era, and they arguably got better. The tail end of Parker's prime, a system that tailors to Duncan's age and basketball IQ, they brought everybody back, they will improve internally in the cases of Leonard, Green (who looked really good in the preseason), Neal, Nando de Colo, Mills, Splitter, and of course Popovich will manage the minutes so that all the big three is healthy come playoff time. I still think the Spurs need one extra big man of versatility before they're reconsidered as legitimate championship contenders, but they'll definitely grind out another season and finish with a high seed much to the dismay of many casual NBA fans waiting for a changing of the guard.
Memphis Grizzlies
Last Season: 41-25
Last year the Grizzlies entered the playoffs as everybody's darkhorse candidate to have an extended playoff run. They crumbled in the first round, losing to the Clippers in 7 games. Things didn't look too promising either after the Grizz lost OJ Mayo, one of their few perimeter threats offensively, in free agency. But they re-upped their two backup bigs Marreese Speights and Darrell Arthur, Zach Randolph rededicated himself to getting in fantastic shape this offseason so to avoid another injury like the one that wiped out half of the season prior, and they still boast one of the best frontcourts in the NBA. They'll have their fair share of deficiencies when it comes to scoring on the perimeter, but a healthy Z-Bo bodes well in and of itself for this Grizzlies team. The Gay-Randolph dynamic remains the most telling subplot of this season for this team. If they're able to coexist and complement eachother well like they should be able to, then all of a sudden this is one of the most dangerous teams in the league. If not, then maybe the Grizzlies have to reconsider their expensive Conley-Gay-Randolph-Gasol quartet at the trade deadline.
Dallas Mavericks
Last Season: 36-30
The Mavericks enter a difficult season to project. It'd be so difficult to fathom them missing the playoffs for the first time since 2001, but this is maybe the most bare roster they've had since then. It'd be so hard to see them playing an uphill battle for the entire season just to barely scrape into the playoffs, but the only reason they've made the playoffs and won 50 games virtually every season since 2001, Dirk Nowitzki, will be inactive for the first month of the season with a knee injury that promises to be problematic in the long term. The Mavericks will be starting Eddy Curry at Center for the first game of their season against the Los Angeles Lakers, I mean...is that not indicative of some big picture nonsense? If you read the Mavericks in the playoffs at the end of this article then you know I REALLY respect Dirk Nowitzki. BIG contributions from guys like Darren Collison, OJ Mayo, Elton Brand, Chris Kaman and theyre three rookies Jae Crowder, Jared Cunningham and Bernard James are going to be needed. The cupboard is relatively bare in retrospect.
Houston Rockets
Last Season: 34-32
One of the huge blessings of doing this Preview so late is the fact that I ran right into the James Harden, thus allowing my Rockets preview to not be rendered completely moot. The Rockets earlier this offseason basically sacrificed the entire bulk of their roster with the hopes of landing the elusive superstar to lead this team post-Yao. Well, they still might not have found that guy, we'll have to see how James Harden performs with that big contract and the new pressure of being the number one guy. At the time I couldn't believe that Harden was actually on board with this happening, that he was playing in the perfect situation for him as the 3rd banana in Oklahoma City. But now, I have confidence that he'll be able to respond to the situation well, I have confidence in James Harden as an alpha dog. Now...that doesn't mean I think the Rockets will have to scrap and claw like hell to get themselves to 30 wins this season. I mean their roster isn't that bad, it's just everybody in the West got better. I don't even know what the hell to quantify this Rockets team direction. It's like they took three steps back to take one step forward but with the hope that they'll be able to make that leap down the road.
New Orleans Hornets
Last Season: 21-45
The Hornets didn't have the best offseason of any team in the NBA, but they maybe had the most fortunate. Winning the #1 pick, locking up Eric Gordon, swinging a killer sign and trade deal with Orlando for stretch 4 Ryan Anderson, all the while being owned by the NBA outright, hmmm. They of course were able to land a new owner in Tom Benson, but that was post draft lottery, I'm congratulating the Hornets on a really nice offseason, but I have an eyebrow raised. For this season now, they'll have to hope that Eric Gordon comes back fully healthy for them or else it's going to be a bleak outlook for the Hornets in 2013. He's that consistent perimeter threat that'll allow Anthony Davis to wreak havoc down low, even though it seems like he doesn't know quite how to play and he can still throw up a 20-10. I like the Ryan Anderson-Anthony Davis combo in the frontcourt with Robin Lopez supplementing them down low, I just don't think this team is deep enough to make it in today's Western Conference. Track the progression of 10th overall pick Austin Rivers as well, he may make a transition to the point guard at some point in the season that'll be really interesting to watch.
NORTHWEST
Oklahoma City Thunder
Last Season: 47-19
The Thunder were the favorites to return to the NBA Finals this season, until the Lakers proved otherwise, but now it seems like they may have volunteered themselves to be a part of a more spirited debate on just who's the most dangerous team in the West. They dealt James Harden, it's debatable whether they even needed to or not at this point, to the Houston Rockets in return for Jeremy Lamb and Kevin Martin and some future draft picks. The draft picks won't mean anything for this upcoming season, but the Martin and Lamb additions are interesting. Maybe the Thunder know something we don't. Maybe they understand that they were lacking a shooter to spread the floor when they went small with Durant at the 4, maybe they felt Martin in a contract year was a better long term bet that Harden in a contract year, maybe they're really high on Jeremy Lamb (I hope for their sake the Rockets would not allow Royce White or Terrence Jones to be a part of negotiations, or else umm...they picked the wrong rookie). The Thunder got much more versatile this offseason with the additions of Perry Jones III and Eric Maynor (missed all of last year with a knee injury), and with internal improvements from Russell Westbrook, Kevin Durant and Serge Ibaka the Thunder seem poised to still run right through the Western Conference in the regular season en route to their 1st ever #1 seed with this core. The Thunder made their bed, they picked the door with Ibaka-Durant-Russ as their core for the future and they decisively moved forward with them as their foundation and for that you can't fault them.
Denver Nuggets
Last Season: 38-28
This team is just deep. They go two deep at every position, and they may just have the best bench in the NBA. They acquired the perfect player for their offensive system in Andre Igoudala, he's the guy who'll be guarding the opposing teams best player every game, with the freedom to score offensively whenever we wants but never with that burden. Which is the biggest difference between him in Denver and him in Philadelphia. The Nuggets have two players looking to make a huge leap this season, Ty Lawson and Danillo Gallinari, who'll look to be playing out of their minds right off the bat. This team should probably play the best defense of anybody in the league on the perimeter and if JaVale McGee (big if) focuses just on shot blocking, rebounding and running the floor then this team could roll through the season at a lightweight version of what the Thunder will be doing and head into the postseason as everybody's favorite darkhorse.
Utah Jazz
Last Season: 36-30
This Utah team may be the best team nobody is talking about. Their roster was brilliantly constructed looking back on it now. Mo Williams was a 2-guard last season but he's played the 1 for much of his career and now he's back to it, with maybe the most talented team he's been on in his career (pure talent, those LeBron Cavs teams were the best, but they pretty much had LeBron). They go two deep at both big man positions, and on the wings they have shooting and slashing. It's gonna be very hard to outplay this Jazz team, they'll grind out games this year and probably steam their way to a surprisingly high seed. My only question is in the long run can a team ever be considered elite with Al Jefferson as their best player? And it's yet to be seen what exactly happens with the Paul Millsap trade situation, if he's dealt the Jazz better be getting something in return to offset that kind of talent loss. I also think their brutal beatdown at the hands of the Spurs taught them something this season (at least one would hope).
Minnesota Timberwolves
Last Season: 26-40
The Wolves are going to hindered at first as they battle through the injuries to their two best players, Rubio and Love, but they should be able to get by as they heal up and then when they return this Wolves team looks really really good. I am a big fan of Andrei Kirilenko back in the NBA, I thought he looked to be washed up when he left, but he stayed in shape, took a year off and now looks refreshed. Rick Adelman's offensive system will help a lot with his progress this season, as it should for Brandon Roy, Derrick Williams, and the rest of the team as they fight to stay competitive in the absence of their two leaders. I think any team that has two of the 25 best players in the NBA is probably not gonna find themselves at the bottom of the division many times.
Portland Trailblazers
Last Season: 28-38
I enjoy this Blazers team. It's a fun group. I mean they picked up the worst of luck, playing in possibly the best division in the league, but they're fun! They have a clear deficiency at the center position, but other than that they're just really solid. I mean right now their best player is LaMarcus Aldridge, but I wouldn't be surprised if at the end of this year Damian Lillard is carrying that torch for them he's that good. They have a nice nucleus moving forward of Aldridge-Lillard-Batum, but they still need some sort of player development or new additions if they want to make a return back to the playoffs. While the season won't end as planned for the Blazers fans, it should make to be a very entertaining one. Every team in this division should finish with over 33 wins.
WESTERN CONFERENCE FINAL STANDINGS
Oklahoma City Thunder
Los Angeles Lakers
San Antonio Spurs
Denver Nuggets
Memphis Grizzlies
Utah Jazz
Los Angeles Clippers
Dallas Mavericks
Minnesota Timberwolves
Portland Trailblazers
Golden State Warriors
Sacramento Kings
Houston Rockets
Phoenix Suns
New Orleans Hornets